In the very heart of the Cognac area, our 40ha vineyards, are remarkably located in the two main crus. The first one is located in Arthenac, Petite Champagne, cradle of the Chainier Family. This vineyard is planted in Ugni Blanc (trebbiano bianco), Colombard and Merlot. Our second vineyard is situated in Lignières-Sonneville, Grande Champagne 1er cru, only planted with Ugni Blanc. Such a diversity, added with our soils exceptional quality and a very particular climate thanks to ocean proximity gives our Cognac an unique personality. On a clay-limestone soil (with a limestone-rich underground), our vines are pruned with "double Guyot" method.
Les vendanges : the grape harvest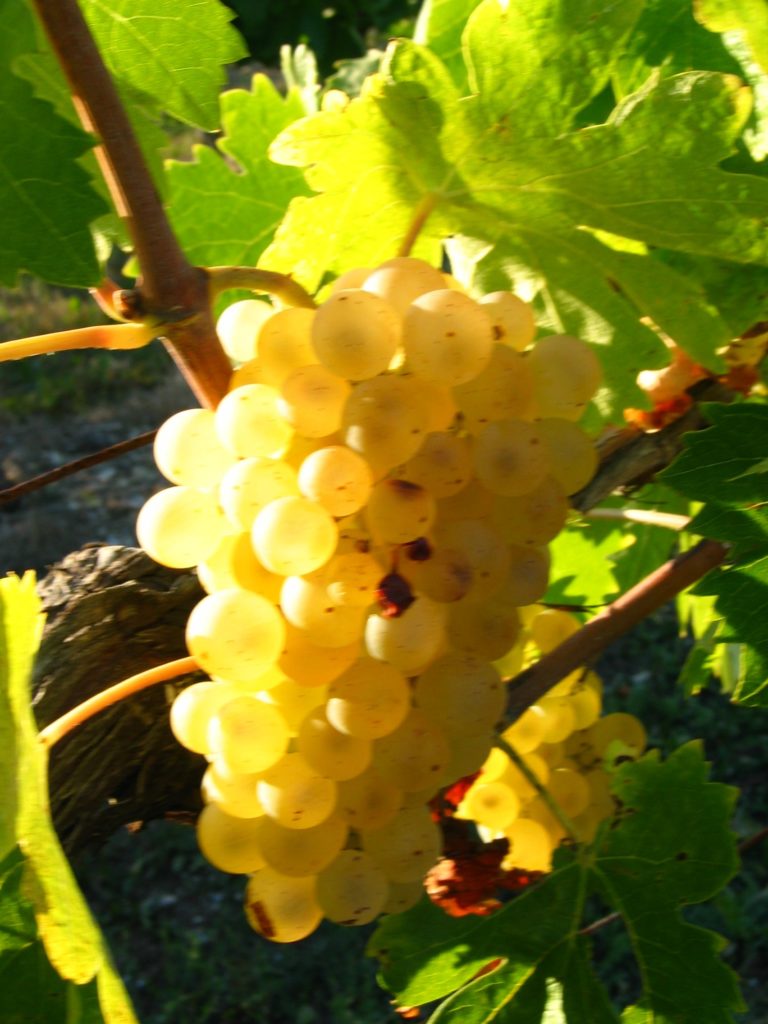 As a reward of a long year of work, vendanges occur around october. This is time for grapes to become ripe. Grapes are pressed in a pneumatic press, ensuring a full aromatic potential. The obtained juice is directly put into vats and can ferment. The fermentation lasts two weeks and the obtained wine ABV is around 9%. This alcohol concentration is perfect for wine to be distilled.
Distillation
During winter, wines are distilled at the winery, in accordance to the Charentaise method, thanks to a Charentais still.
Cognac distillation is done in two times :
A first heating in which wine is boiled. Alcohol vapour is condensed, providing "Brouillis", the first distillate around 30% ABV.
During the final heating called "bonne chauffe", Brouillis is boiled. Alcohol and aromatic compounds are condensed again, obtaining a Eau-de-vie 70% ABV : Cognac.
N.B. During both heats, the firsts and lasts litres of distillate are separated from its heart. These parts are respectively called "heads" and "tails" of distillation. They are incorporated in the initial wine to be distilled again. In this way, only the very heart of eau-de-vie is kept.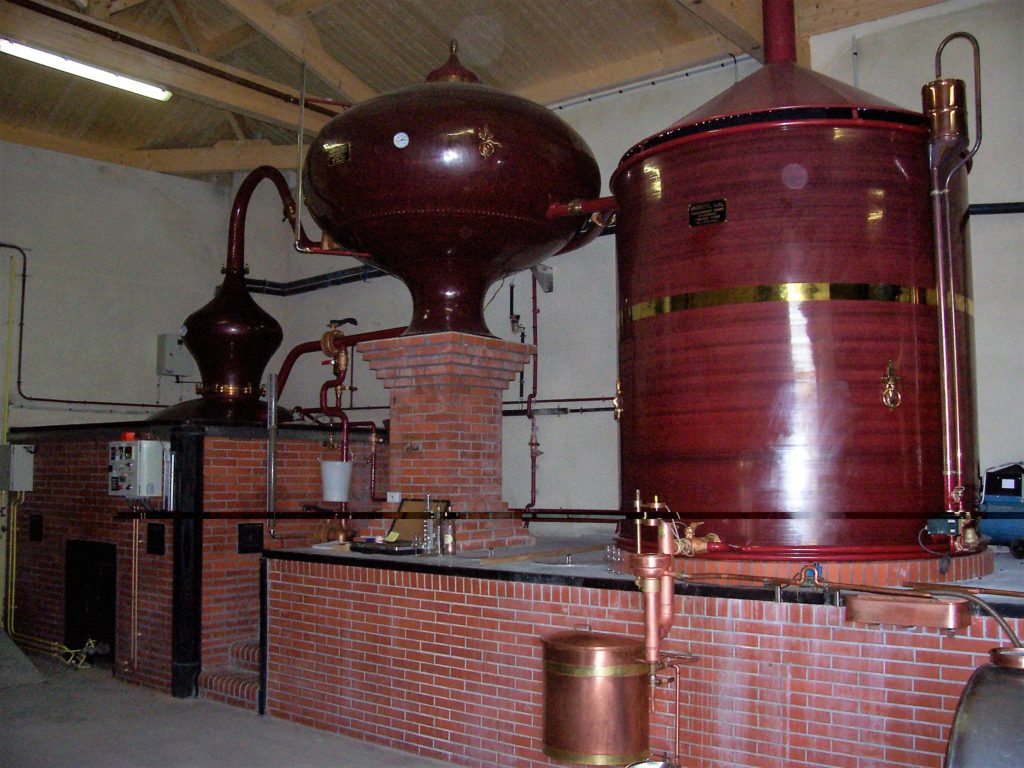 The ageing
Our Cognac ages for a long time in Limousin oak casks, measuring around 400 litres.
By a complex exchange between eau-de-vie and oak (e.g. tannin diffusion), in the obscurity and the dampness, our Cognac is slowly reaching its famous amber colour, its subtlety and its unrivalled bouquet.
The final step before bottling is to blend Cognacs with different specific features to obtain a very unique Cognac. This step is calle "la coupe'. This subtle exercise requires rigour, intuition and experience.